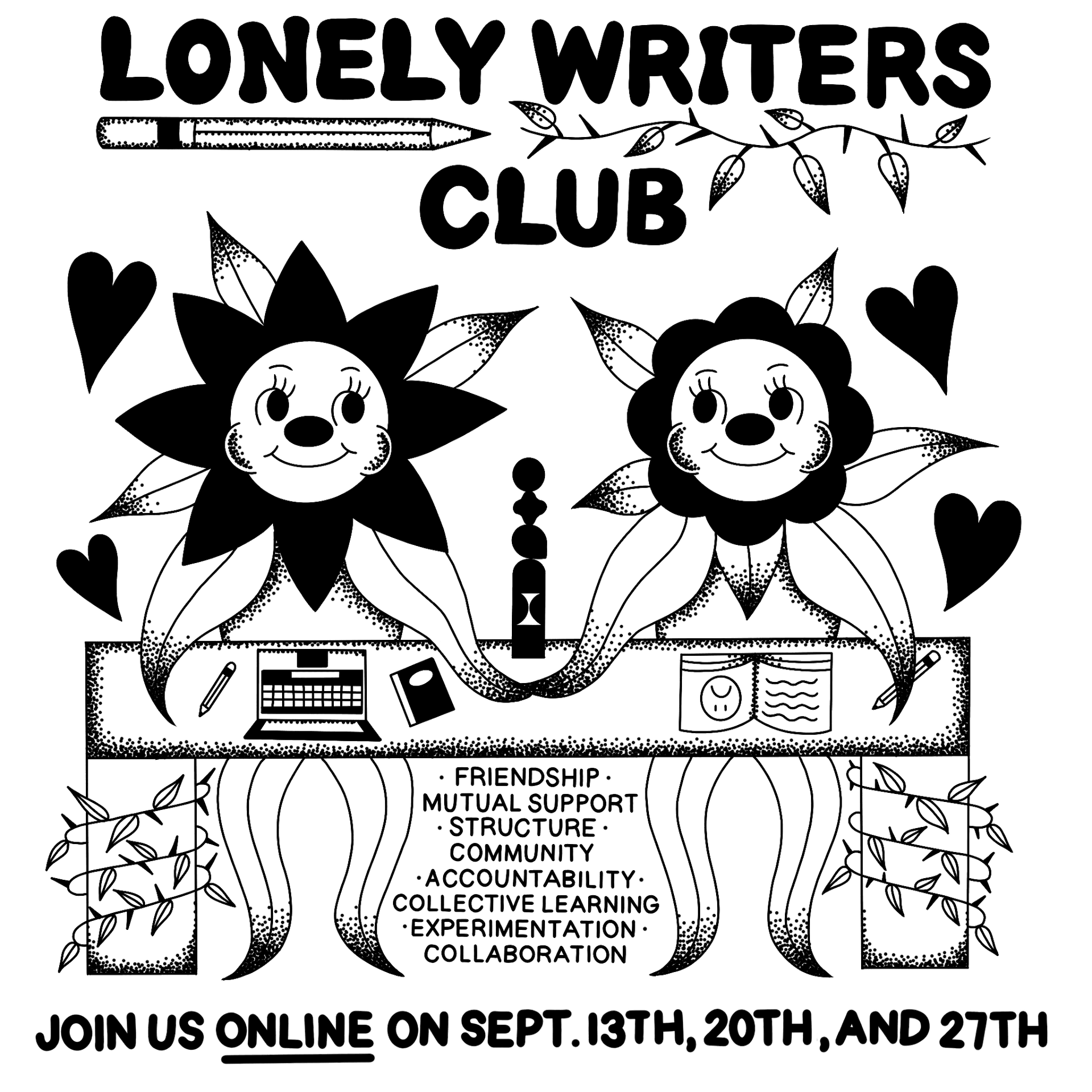 Lonely Writers Club
An ephemeral peer group for creative mutual support
Writing can be lonely.
How can writers create mutual support networks? How can we transform individual practices to collective ones? How can we achieve the emotional and practical benefits of working together?
Lonely Writers Club is a new club where writers meet weekly during the month of September to explore how to transform our writing practices, find other writers to collaborate and publish with, develop shared resources, and create new writing clubs and labels together in the process. You will be joined each week by writers just like you, as well as the Metalabel squad and special guests.
Purpose

Together, we'll explore the goals, benefits, and opportunities of collective writing practices.
Emotional: mutual support, encouragement, accountability
Practical: editing, proofreading, sharing responsibilities
Radical: new publications, new institutions, new shared identities
Experience

Lonely Writers Club will meet as a larger group, and also split into smaller affinity groups of like-minded peers.
Week 1: September 13th, 12pm ET
Week 2: September 20th, 12pm ET
Week 3: September 27th, 12pm ET
As part of this exploration, we'll create a document of shared learnings and compile it into a printed resource to help other individuals level up: The Lonely Writers Field Guide.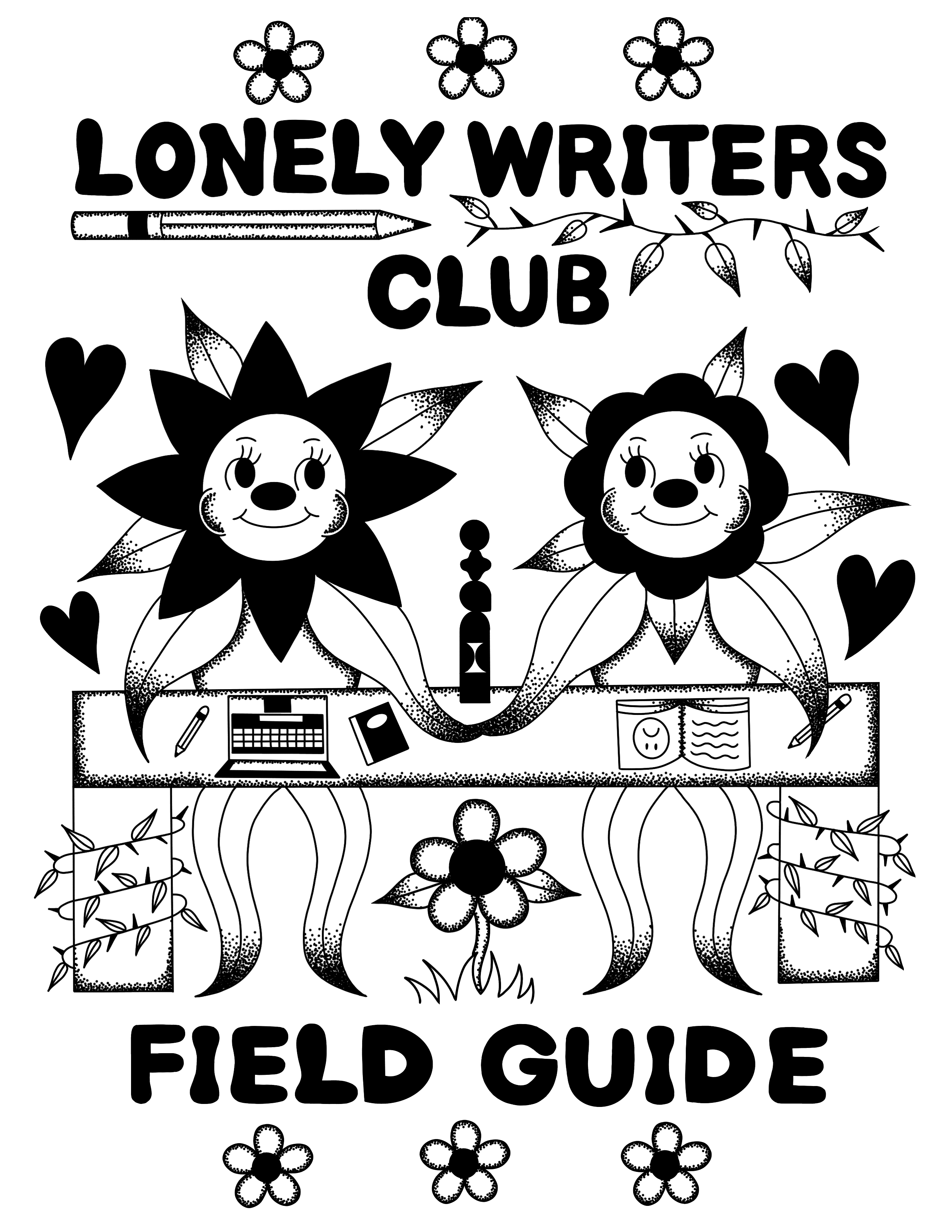 Join
Writers of all kinds are welcome.
Here are some of the reasons early members give for joining:
"A catalyst to write more, give feedback, find new means of collaboration in a global async world"
"A place to explore subculture on the internet with a collective of like minded individuals"
"Mutual feedback loops for collective learning"
"If we write to think, then I'd love to think together with a wildly creative and fiercely kind group of people"